DarwinIA Rating
28 Aug 2023

1 Minute to read
DarwinIA Rating
Updated on 28 Aug 2023

1 Minute to read
---
Share feedback
Thanks for sharing your feedback!
Each allocation programme sets a minimum rating that a DARWIN must achieve by the end of the month in order to receive capital allocations.
How is it measured?
DarwinIA SILVER
Receiving an allocation depends solely on you, as you are not competing against others - all traders reaching the minimum rating receive an allocation - only against yourself.
Rating calculation
Rating is a proprietary calculation that includes three inputs with different weight:
Current calendar month return (22%).
Cumulative last 6 months return (67%).
Maximum drawdown across the current month and preceding 5 calendar months (11%).
Hence, the most relevant metric is the cumulative last 6 months return.
You can check your DARWIN's current month rating here: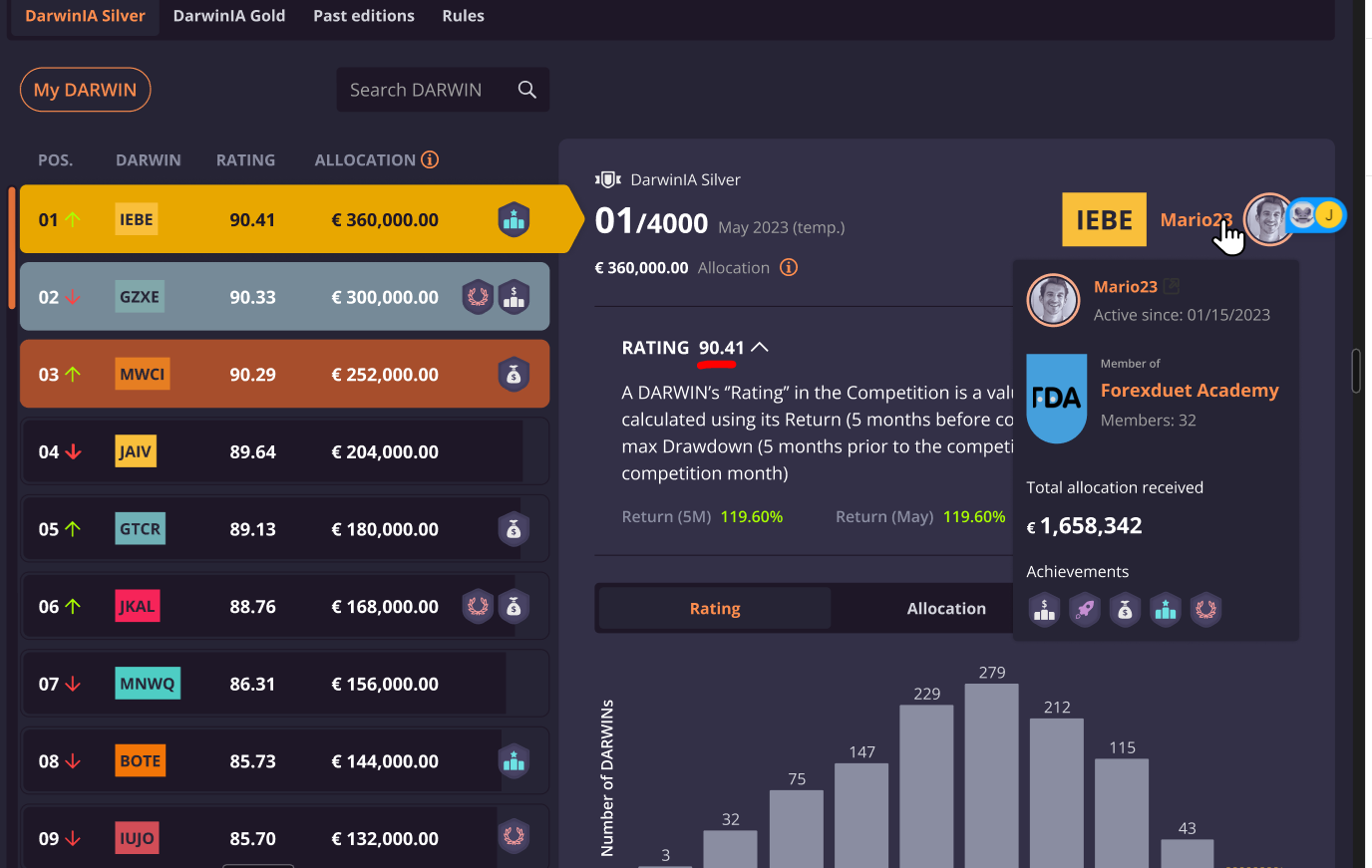 Rating allocation
By getting the corresponding minimum rating of 75 each month, you will be guaranteed a capital allocation. In addition, you will be eligible for a higher allocation if your DARWIN is among the top-ranked at the end of the month
DarwinIA GOLD
The rating calculation method is the same. However, for receiving an allocation, your DARWIN would need to be in the top of DarwinIA GOLD ranking. You may check the current month's ranking here
---
Was this article helpful?
---
---
What's Next